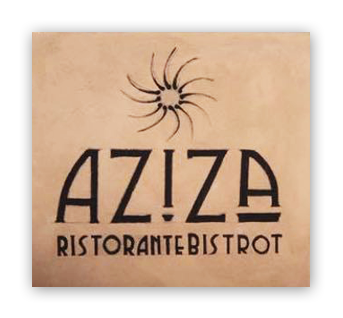 AZIZA RESTAURANT
We have imagined a place where you can live gastronomic experiences linked to tradition and the territory.
Our young Chef Francesco Costanzo will make you discover the flavors of Sicilian cuisine revisited in a modern key and with the use of only 0 km products.
AZIZA "the precious", welcomes our guests in warm and relaxing atmospheres, looking at the architecture and furnishings of the peoples of the Mediterranean and beyond.
At lunch we prepare fresh salads, rich stuffed focaccias and Sushi for you to take away. At sunset, rich aperitifs await you in our Arab courtyard.
In the evening on our romantic candlelit terrace, the Chef will let you taste his specialties, the result of tradition and creativity.
Dedicated menus for celiacs and vegetarians are available.
News 2021
MAGURO SUSHI BAR
Our Maguro Sushi Bar, a corner of Japan in Favignana.
In the magical atmosphere of our pleasant Giardino degli Ulivi you can enjoy the many types of Sushi that our Chef will prepare in front of you.